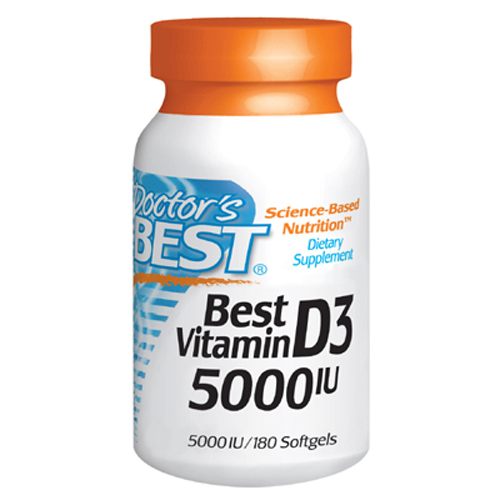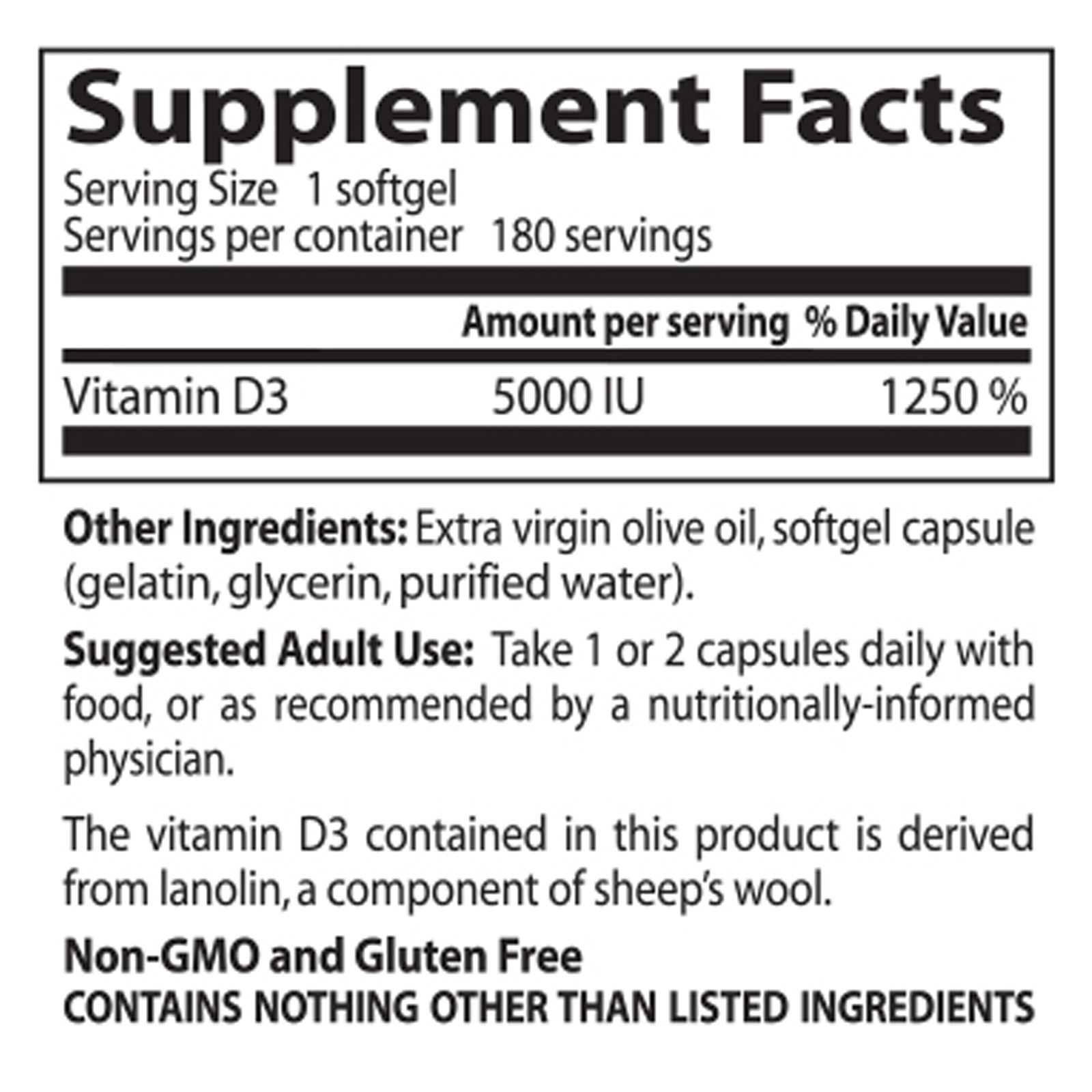 Best Vitamin D3 5000 IU - 180 Softgels
8.74
FREE Standard Shipping!
Doctor's Best Best Vitamin D3 is beneficial for supporting bone health, immune wellness, cardio- vascular function, and cellular metabolism, among others. Vitamin D3 is known to interact with over 200 different genes and thus plays a crucial regulatory role as a metabolic activator for a multitude of metabolic processes.
Product Details
Product Best Vitamin D3 5000 IU - 180 Softgels UPC 753950002180 MSRP 11.99 Our Price 8.74
Ingredients
Active Ingredients Vitamin D3 OtherIngredients Extra virgin olive oil, softgel capsule (gelatin, glycerin, purified water). The vitamin D3 contained in this product is derived from lanolin, a component of sheep's wool. Contains nothing other than listed ingredients.