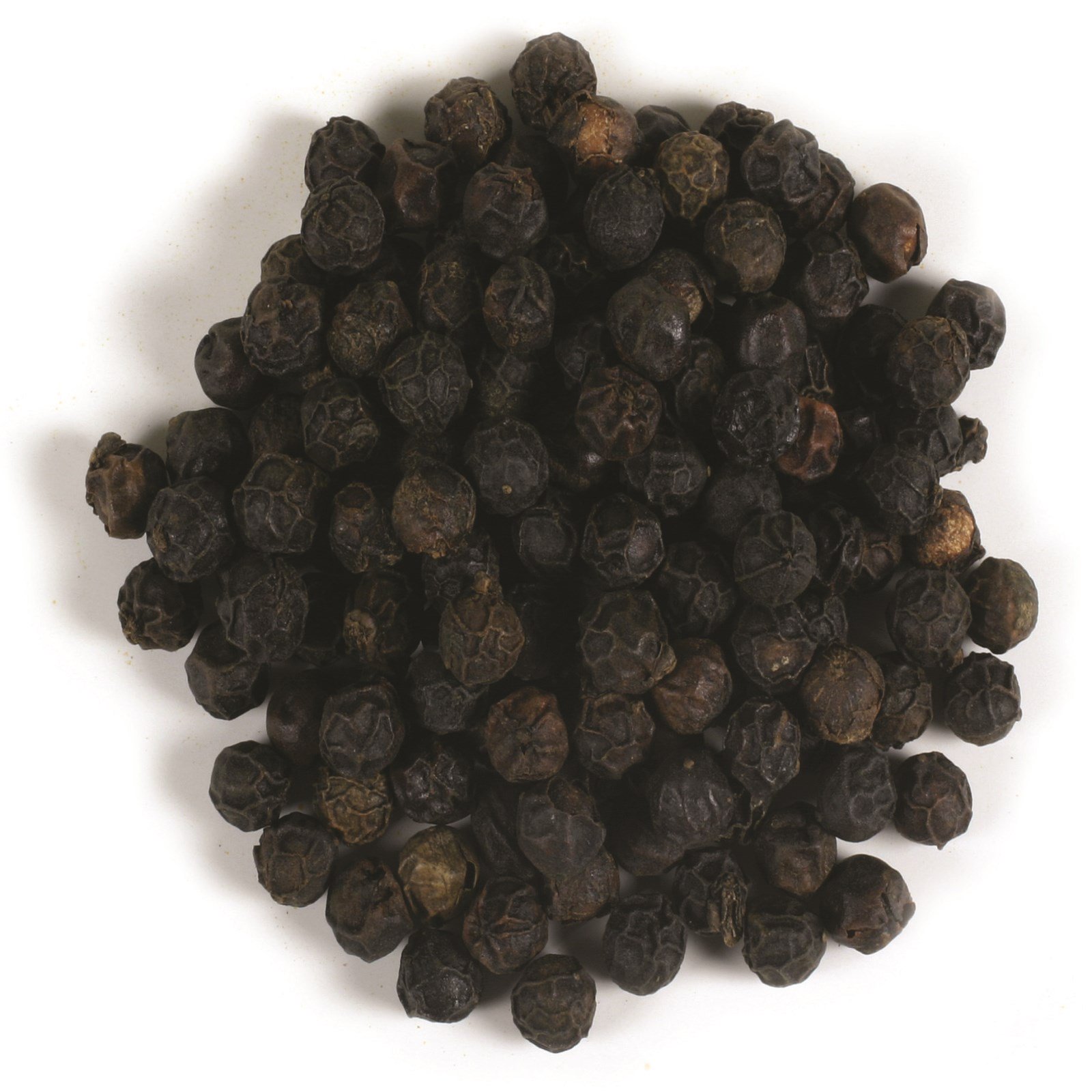 Whole black peppercorns tellicherry (piper nigrum)
Expiration Date: 09/01/2021
Disclaimer:
Our receiving department does its best to verify and then enter the correct expiration dates for all incoming products. However, discrepancies do occur from time to time. This being said, the exceptionally high turnover at iHerb ensures that our inventory is among the freshest in the industry.
Frontier Natural Products Organic Whole Black Peppercorns Tellicherry 16 oz 453 g
DESCRIPTION:
USDA Organic
Non-Irradiated
Kosher
Certified Organic by QAI
Our "TGSEB" (Tellicherry Garbled Special Extra Bold) are the highest grade of organic black peppercorns available, selected from only the plumpest berries—those that produce a rich and complex pepper flavor.
SUGGESTED USE:
Tellicherry black peppercorns are truly multipurpose—they are used to enhance the natural flavors of a tremendous variety of foods. Coarsely grind onto meats, vegetables, beans, salads, and pasta.
INGREDIENTS:
Whole black peppercorns tellicherry (piper nigrum)
WARNINGS:
17.41
---